ASIAN SPIRIT
07 May, 18:15
ОТКРЫТИЕ ONLINE ASIAN SPIRIT SHOWROOM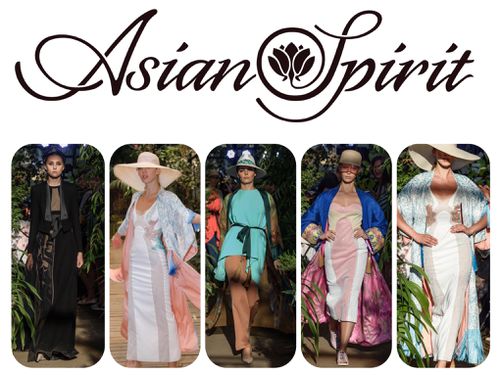 ASIAN SPIRIT GOES ONLINE | АSIAN SPIRIT ОНЛАЙН

Дорогие наши друзья, клиенты, подписчики и партнеры!
🦚Asian Spirit, впервые за 10 лет, открывает перед Вами двери своего Нового, виртуального Дома!
🦚Мы счастливы пригласить Вас в наш Мир - пространство Моды, Культуры, Искусства и Эстетики!
🦚Теперь, даже если у вас нет возможности приехать лично в наш шоу рум, мы покажем его вам и доставим наши уникальные вещи по всему миру🌍
🦚Здесь мы также будем публиковать новости, специальные предложения, приглашения на наши мероприятия, - и отвечать на ваши вопросы и давать всю подробную информацию и разъяснения, а вы сможете получать бонусы, делать рекомендации и даже ставить нам оценки!
______
Dear Asian Spirit Friends, Clients, Followers and Partners!
🦚Our new virtual home is finally opening its doors after almost 10 years!
🦚We are very excited to invite you to our online STORE where you will be able to shop our unique garments as well as join our bonus programe, recommend and rate us!